Commercial Applications
Optimize your company's energy OPEX with CHP and Trigeneration.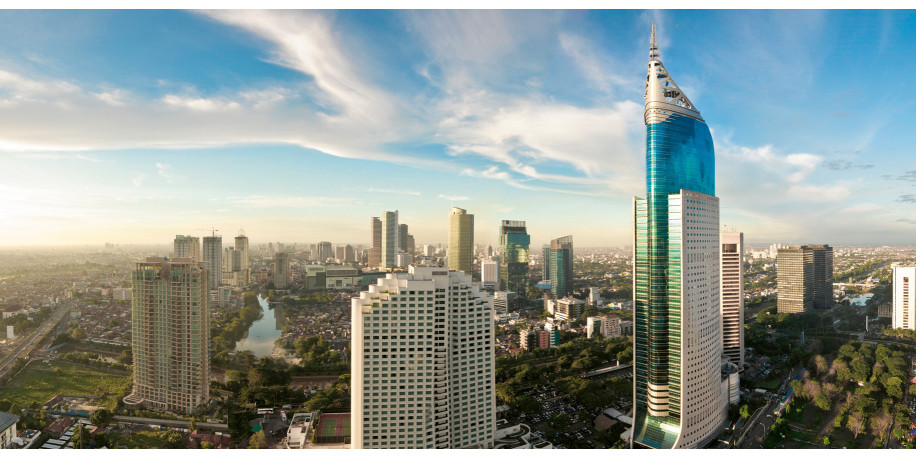 It's a simple idea: if you can't get to the power source, bring the power source to where you need it, onsite. With Jenbacher gas engines you benefit from intelligent onsite combined heat and power (CHP) generation or trigeneration (heat, power and cold) for a variety of commercial applications such as office buildings, convention centers, airports, shopping malls, sports arenas, universities, hotels, theme parks — anywhere you need it.
Cogeneration (CHP) saves approximately 40% of fuel compared to separate generation and building CHP systems where they are used avoids significant supply and distribution losses. Jenbacher gas engines can generate CHP total efficiencies up to 90%. Now that's intelligent.
Our Jenbacher gas engines and power solutions based on these engines are used by our customers across the continent.
Why onsite power generation
Jenbacher onsite cogeneration and trigeneration solutions can help our customers to achieve economic targets thanks to one or several of factors, such as:
Decrease of energy - related OPEX compared to centralized energy sources, or
Launch/extend company's operations due to new power access in energy - deficit areas, or
Decrease a company's carbon footprint to help customers to meet their environmental commitments, or
Minimize downtime thanks to improved quality of the electricity supply in regions with unstable grid infrastructure and much more
The basic structure of an onsite power system, installed inside the building, usually includes an engine/generator unit and heat exchangers that use waste heat. A wide range of heat sources — from engine cooling water and oil to an air/fuel gas mixture and exhaust gas — can be configured for each individual customer application. Jenbacher solutions deliver flexible power generation and a high degree of reliability and availability to meet energy needs of our commercial customers.
As an option, Jenbacher CHP modules can be packaged into containerized solutions. INNIO can supply Jenbacher ready - to - use containerized gas genset. Jenbacher gas power plants in containers allow our customers reduce construction time and start using the benefits of onsite power generation quickly.
Trigeneration
Depending on your needs, you might want to consider using Combined cooling, heat, and power (CCHP) systems, also called trigeneration systems. Such system is a combination of cogeneration plant and absorption chillers. Jenbacher engines offer an efficient solution for generating air conditioning and/or refrigeration.
Cogeneration equipment offers high efficiency and low emissions. Absorption chillers provide an economic and environmental alternative to conventional refrigeration with compression chillers. Combining those two elements enables excellent total fuel efficiency, elimination of HCFC/CFC refrigerants, and reduces overall air emissions.
Flexible solutions
Jenbacher onsite power solution can work in baseload, mid-merit and peak shaving regimes, and you can modify these regimes depending on your needs. Generated power can be used by a facility and excess electricity can be fed into the public power grid.
Depending on your requirements, Jenbacher solutions efficiently work in both island mode and grid parallel mode.
Benefits
Yield up to 48% electrical efficiency and as high as 90% for total CHP systems
Lower your operating and investment costs
Get access to electricity and heat in the short term
Containerized, ready-to-use industrial gaspower plants
Select from a wide range of heat and power outputs
Minimize footprint with compact design
Operate safely with excellent reliability
Efficient combined production of power, heat and cold, by integrating CHP solutions with absorption chillers.
OUR EXPERTS ARE READY TO HELP YOU
Whether your business is looking for onsite power solutions, access to electricity, decreased energy costs, or even to sell electricity back to your local grid/consumers, Jenbacher´s regional experts can advise you on which solution makes the most sense for you.
Get in touch for free consultation on the following:
The benefits of onsite power generation solutions for your company
Potential financial benefits using economic modeling
Consultation on the technical side of your project - fuel types, feasibility studies, equipment and balance of plant selection, and more
Regional incentive programs relevant to your business
Options to deliver your project: purchasing, financing and leasing, engaging a service provider (ESCO, BOO etc.)
How to meet emissions targets
Fill-in contact form, or send us an email contact.en@innio.com