AMCO Produce (ON, Canada)
Combined heat and power system fully fuels greenhouse operations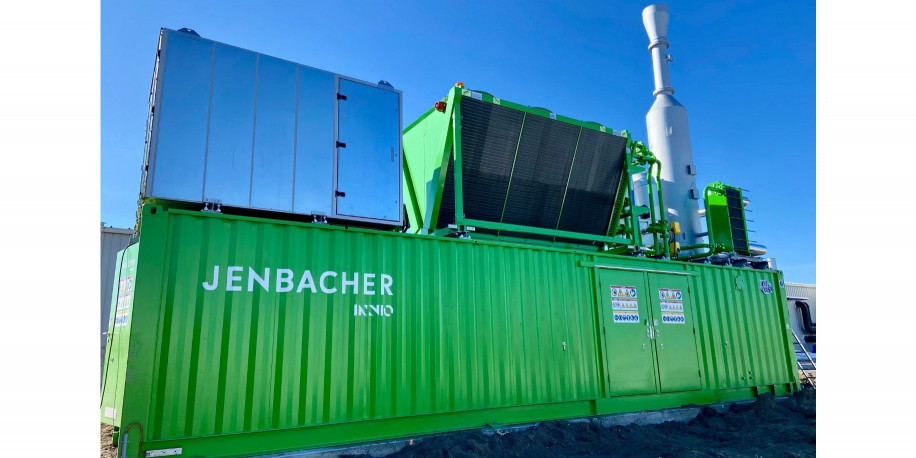 Background
AMCO Produce is a 100-acre greenhouse, growing tomatoes, cucumbers and peppers in southwestern Ontario, Canada. To support its energy and heat-intensive hydroponic production, the company was in search of an efficient, cost-effective power solution that also delivered a reduced carbon footprint.
Solution
A single Jenbacher JMC 316 gas engine running on natural gas is at the heart of the greenhouse's new cogeneration plant. Equipped with double-stage exhaust gas heat exchangers, the combined heat and power (CHP) package delivers 850 kW of power and 1.2 MW of heat to fully satisfy the greenhouse's significant electricity and heat requirements. The project was developed, installed and commissioned by Enerflex - the official distributor and service provider of INNIO's gas engines in Canada.
Results
The CHP system is equipped with heat recovery on both the engine's loop as well as the exhaust gases, which is also used to utilize the fuel's latent heat. This allows the system to achieve overall efficiency of approximately 90%, with the heat directed toward the greenhouse's operations or to a 10,000 cubic-meter hot-water storage tank during summer months.
Because AMCO does not yet have a connection agreement with the local utility, the cogeneration unit is operating completely in island mode. In the future, the plant can be connected to the grid for parallel operation.
The cogen supplies electricity to meet facilities base-load demand and complements the facilities thermal demand.
Customer advantages
Access to power. AMCO Produce was able to launch their energy-demanding operations using onsite power generation centered on the Jenbacher JMC 316 gas engine.
Efficiency. The plant uses waste heat created during the gas engine's operation to generate overall CHP plant efficiencies of approximately 90% and increase project's ROI.
Low emissions level. The plant's new CHP system operates with low emissions level, in compliance with the local regulations.
Location
Leamington, Ontario, Canada
Industry
Application
Jenbacher equipment
Fuel type
Power output
Commissioned